Cummins IMO Emissions compliance parts CCEC
IMO Emission Certification?
The International Maritime Organization Emission Certification regulates globally reduction in exhaust emissions
of SOx, NOx, etc on diesel engines above 130kw(174hp), to prevent air pollution from ships.
What's CCEC?
CCEC=Chongqing Cummins Engine Co.,Ltd, It's one of China Cummins five engine factories.
CCEC engine power range 200-1600HP, products widely applied in mining dump dtruck(eg. TEREX 3303,BELAZ 7523), bulldozer, crane, mechanical loader, coal pusher, air compressor, generator (eg. land or marine generator), petroleum machinery. Cummins emissions of all marine engines come with IMO certification. Some of its important components GENUINE with IMO ID to be imo approved products.
The Location of the IMO ID on Each Components(Followed with the Product sketch):
Piston
(marked on the top-surface of piston by pneumatic printer. To make it obviously to distinguish, use solid-soluble lotion instead of sharp metal tools to clear away the carbon soot)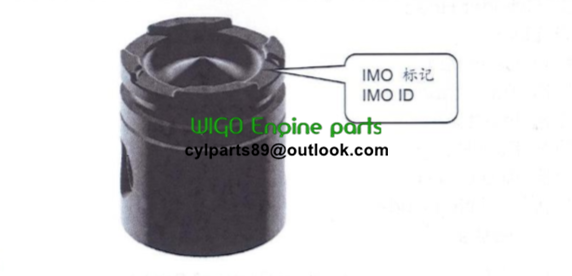 (marked on the top-surface and next to mandril hole)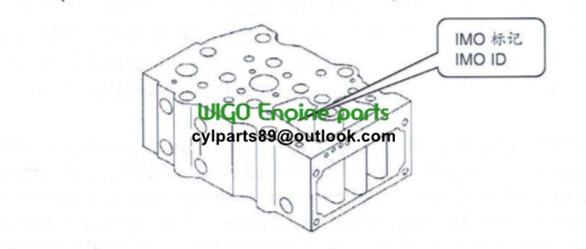 Liner
(marked on the top-surface)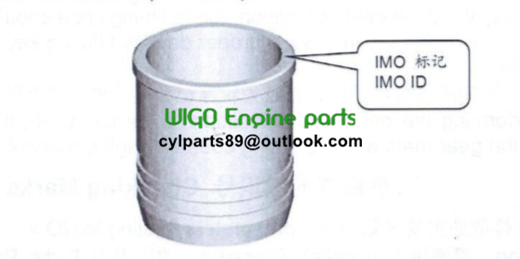 (marked on the bigger end of camshaft)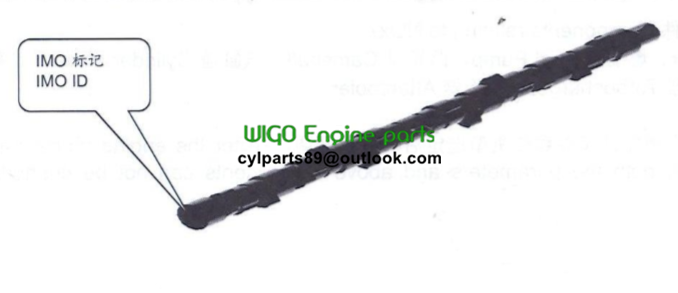 (marked on the turbo nameplate)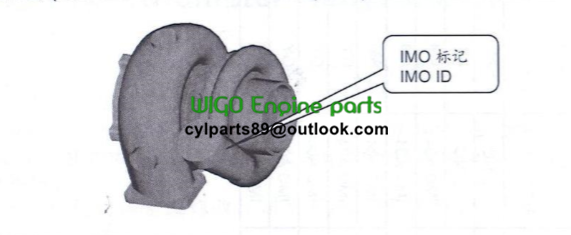 (marked on the cylindrical surfacee between the 2nd-3rd seal ring groove)

Fuel Pump
(marked on the right lower comer of the nameplate)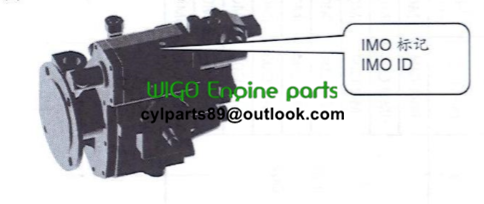 Aftercooler
(marked on the non-outlet side of the core)

Timing Code
(marked on the engine nameplate)

cylinder head Gasket